After every 3 book reviews I try to do a non book related post, and so I thought what's better than PINK HAIR!
Dianna Agron joins Katy Perry and Sienna Miller in the pink hair brigade!
I always wanted to dye my hair pink but my parents would flip out!
HOW MUCH DO I WISH I WAS A REBEL!!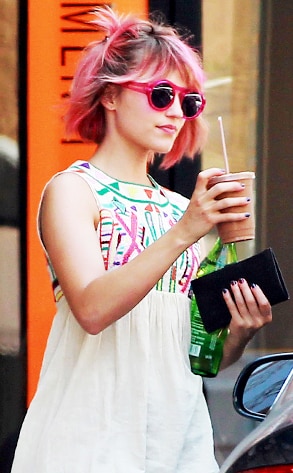 She went back to blonde while hanging out with boyfriend Sebastian Stan.
Glee season 3 is gonna be full of surprises if Quinn Fabray is turning grunge!
Achele fans would like this magazine stand a lot! ;)
*air kisses*
Who is your favorite Glee star!?