Sixteen-year-old Miranda Merchant is great at science. . .and not so great with boys. After major drama with her boyfriend and (now ex) best friend, she's happy to spend the summer on small, mysterious Selkie Island, helping her mother sort out her late grandmother's estate.


There, Miranda finds new friends and an island with a mysterious, mystical history, presenting her with facts her logical, scientific mind can't make sense of. She also meets Leo, who challenges everything she thought she knew about boys, friendship. . .and reality.

Is Leo hiding something? Or is he something that she never could have imagined?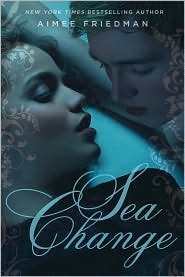 Best Cover Award!!
You know those books that as soon as you start reading them transport you to a different world. Pure enchanting escapism.
Sea Change was magical. It was mesmerising. Aimee Friedman's writing is lyrical and beautiful.I could smell the salty air while reading the book.I am still in love with Selkie Island . The setting was fluffy and fun and yet mystery and suspense lingered in the air. Mirando was this science nerd and while usually that is not my main-protagonist types I really liked her. The romance with Leo is what most girls will die for! Its very typical YA paranormal –ish but hey maybe that's what makes it so awesome! The plot is different and I guess that makes this book fresh .Also Selkie Island. Did I mention the island? I am still waiting for the sequel which is taking forever to come!! Aimee Please I WANT ANOTHER HELPING OF SELKIE ISLAND!! I mean the whole premise was like The OC meets Twilight.

My only problem with the book was it totally INCOMPLETE!Once you read it you shall get why I am ranting for a sequel. And that's the reason it has 0.5 star missing in the rating.

I also scored a book trailer!!



A wonderful and must read summer tale. Read it preferably while sitting at the beach.

Similar Books : Siren ( Siren #1) By Tricia Rayburn

Speaking of The OC how much do I miss thee Seth Cohen!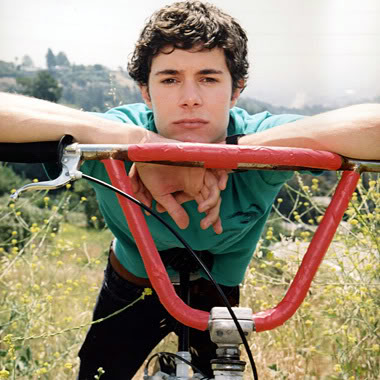 No TV Show shall ever compare to The OC. For me that was the once in a lifetime show of sheer awesomeness.
What is Your aLL TIME favorite Tv show?( Cancelled or Not)